About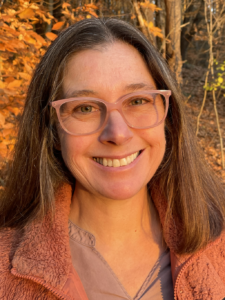 With over a decade's experience Seasons Promise founder Heather Toulmin, LCMHC thoroughly enjoys her work and has a passion for helping people overcome life's challenges. She is licensed in Maine, New Hampshire, Massachusetts and Vermont and is a Certified Trauma Therapist by the Trauma Institute / Child Trauma Institute (TI/CTI).
Heather is certified in Eye Movement Desensitization and Reprocessing (EMDR), Progressive Counting (PC), and trained in Dyadic Developmental Psychotherapy (Dan Hughes' Attachment Therapy), Trauma-Focused Cognitive Behavioral Therapy, Social Thinking and draws on her background in education and law. Heather has enjoyed collaborating with and training others in both large groups, and small workshops.
Heather is also a New Hampshire and Vermont approved supervisor and provides clinical supervision at Upper Valley Pediatrics. Employment inquiries welcome at 802-222-4722.
Directions & Contact Information
Seasons Promise PLLC | 115 Etna Road | B1-1 | Lebanon, NH 03766
(802) 299-6276
Send Us a Message